10 steps
Modern Area Rug Cleaning Process
State of the Art Technology
Check why Infinity Rug Care has this slogan: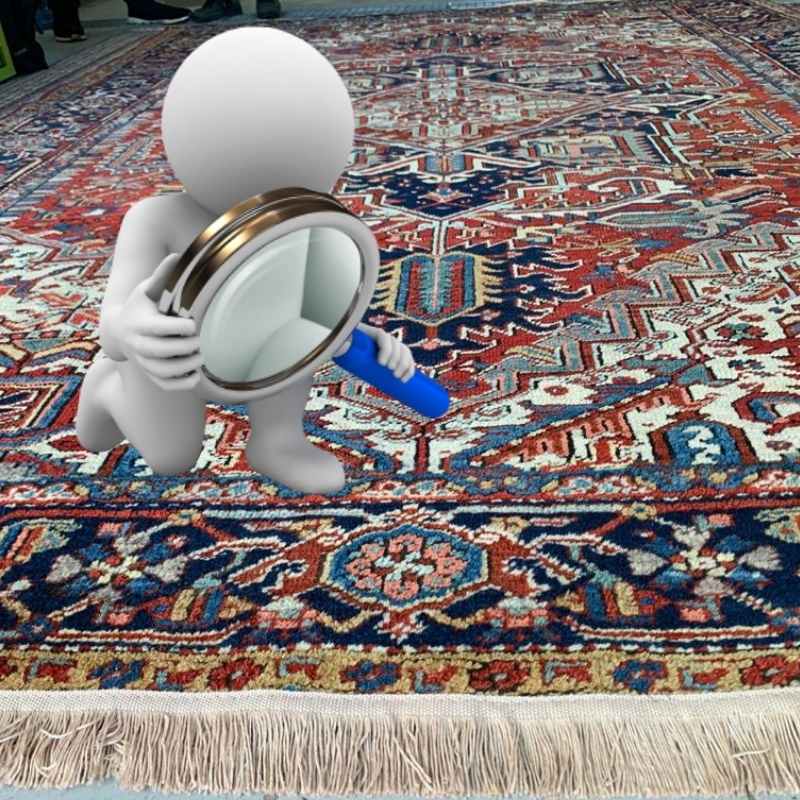 1 - Inspection & Test
Inspection: At the customer's home or when the rug is left at our facility, the rug is checked, measured, labeled, and inspected for any possible repairs, stains, deodorization, or any other special handling.
Test: The washing process only starts after the rug has been tested for potential dye bleed problems.
2 - Dusting
Dusting is a very important step in the area's rug cleaning process. The rugs accumulate an amount of dust, sand, and dirt that we can't even imagine!
Infinity Rug Care uses a professional machine that has a vibrating technique with strong power.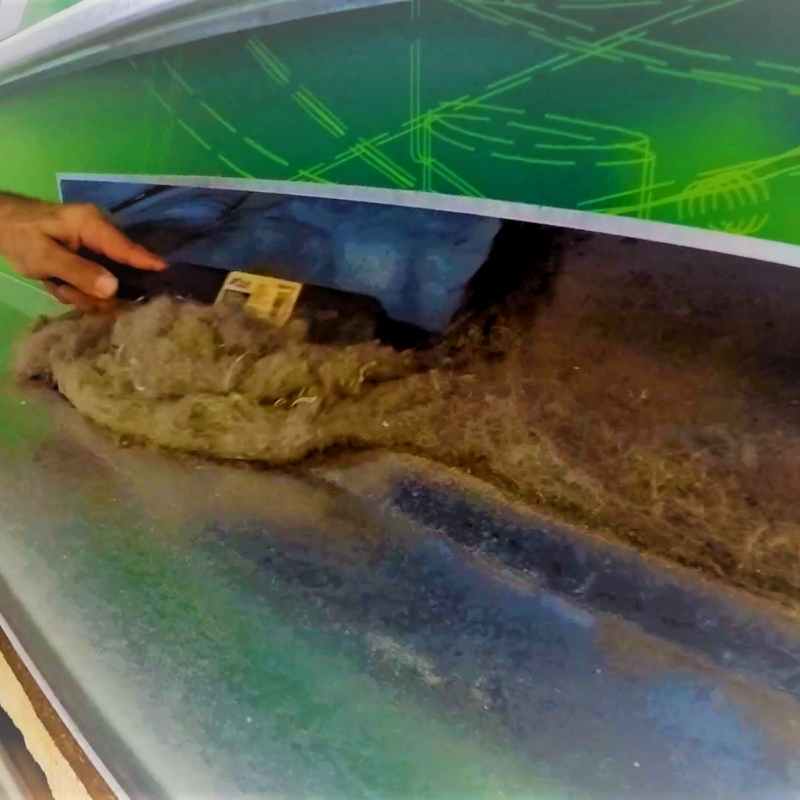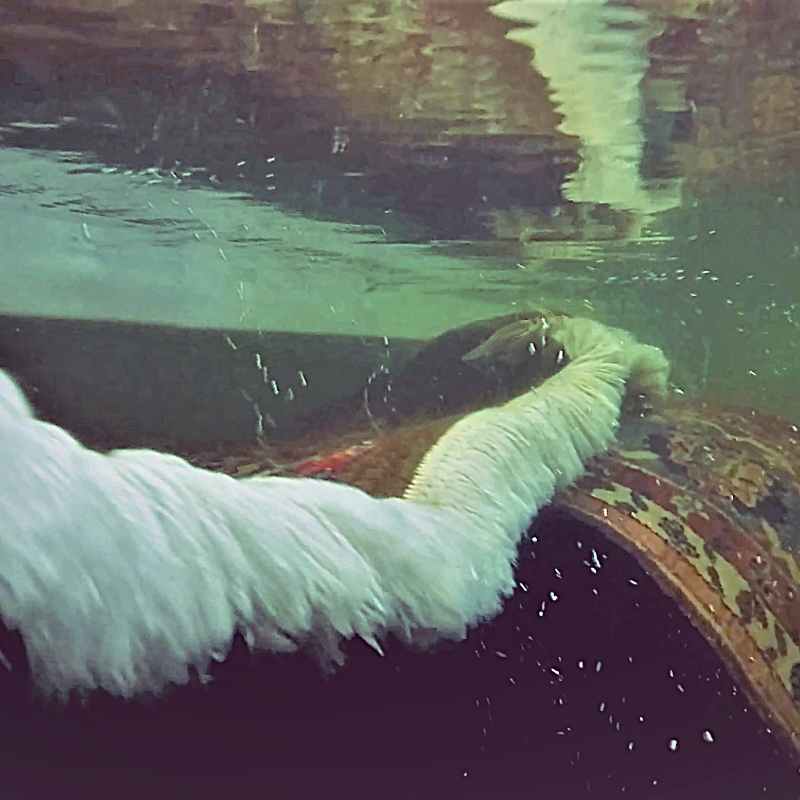 3 - Bathtub - Immersion the Rug - Urine Treatment
Having the rug in a gentle bath with a specially designed detergent makes the rug cleaner than any other cleaning method in the industry, without causing damage to the rug fibers.
4 - Washing the Rug
Specialized brushes are used to provide deep cleaning during this process and to remove any lingering traces of dirt and stains from your rug without causing damage.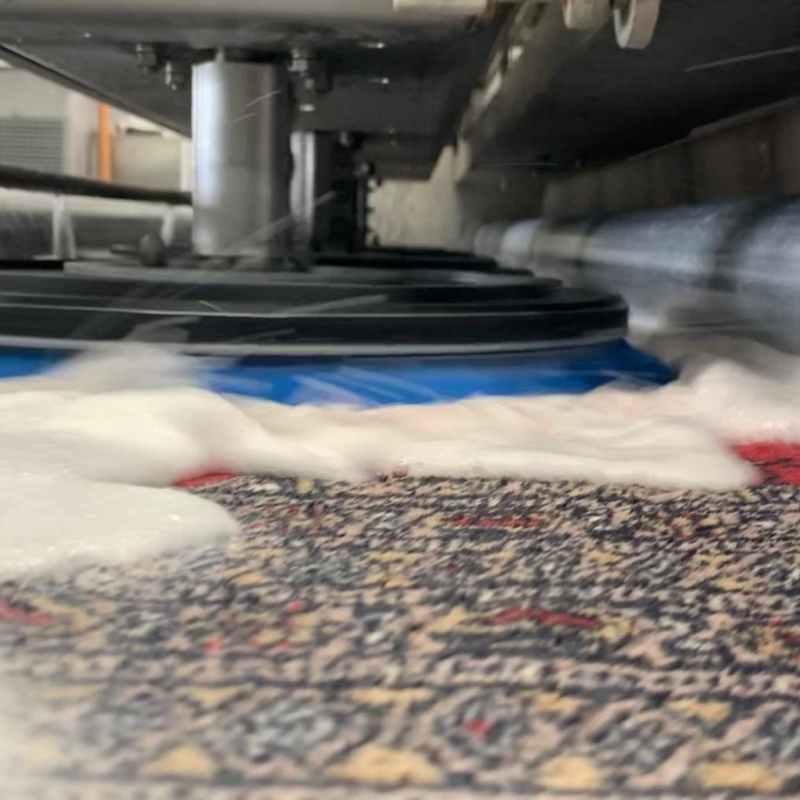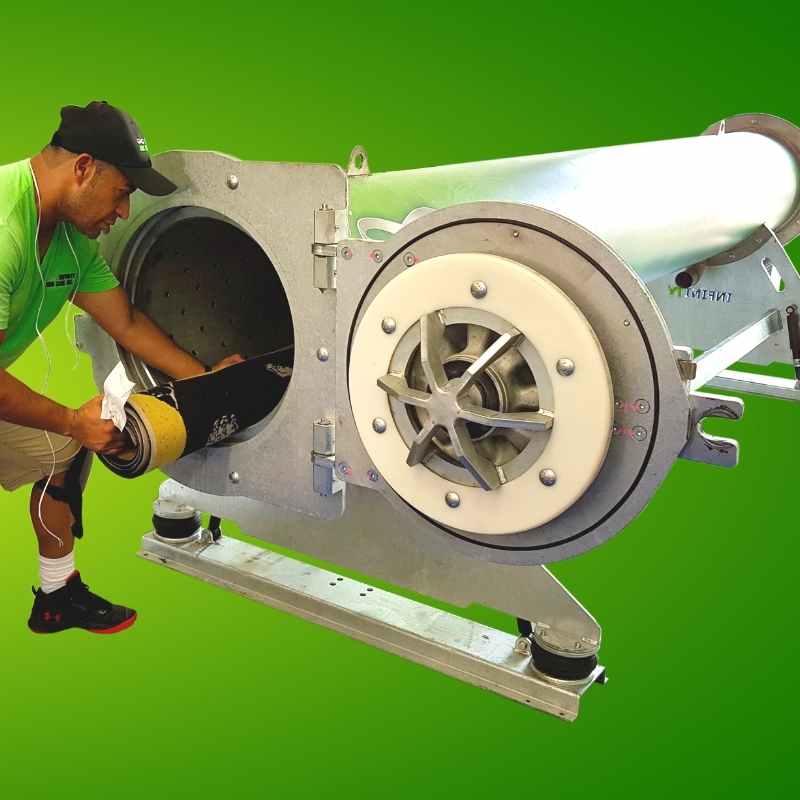 5 - Spin, Rinse, and Dry (Centrifuge)
It's very important to dry the wet rug as soon as possible.
Thanks for the top of the line machines used by Infinity Rug Care, the Centrifuge spin, rinse, and dry immediately after washing the Rug, removing up to 95% of water!
6 - Drying on the Tower
Hanging the rug is important because it allows climate controlled air to circulate on both the front and back. Using this method, rugs generally dry overnight.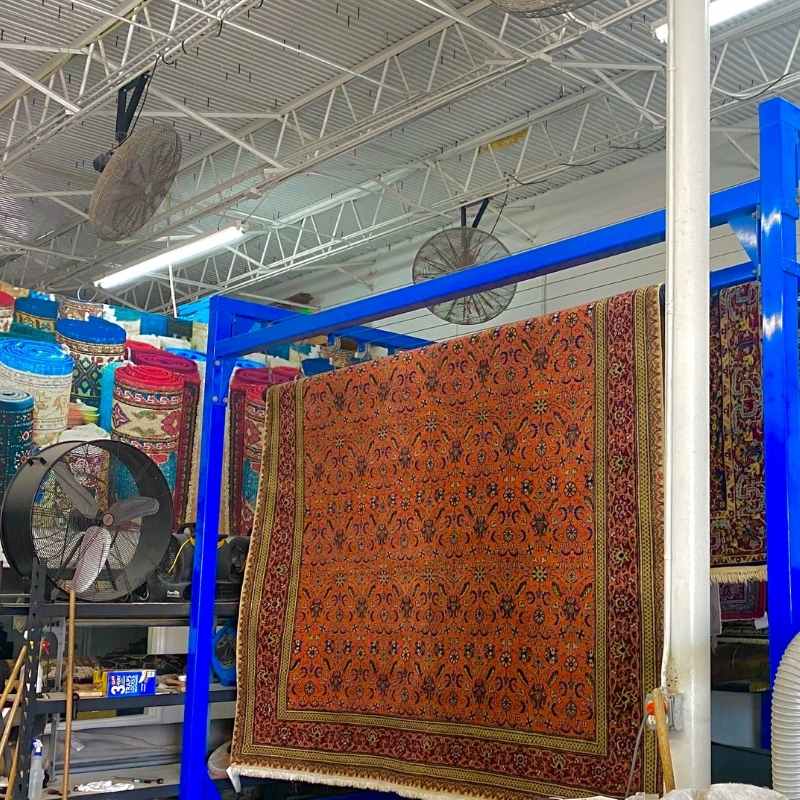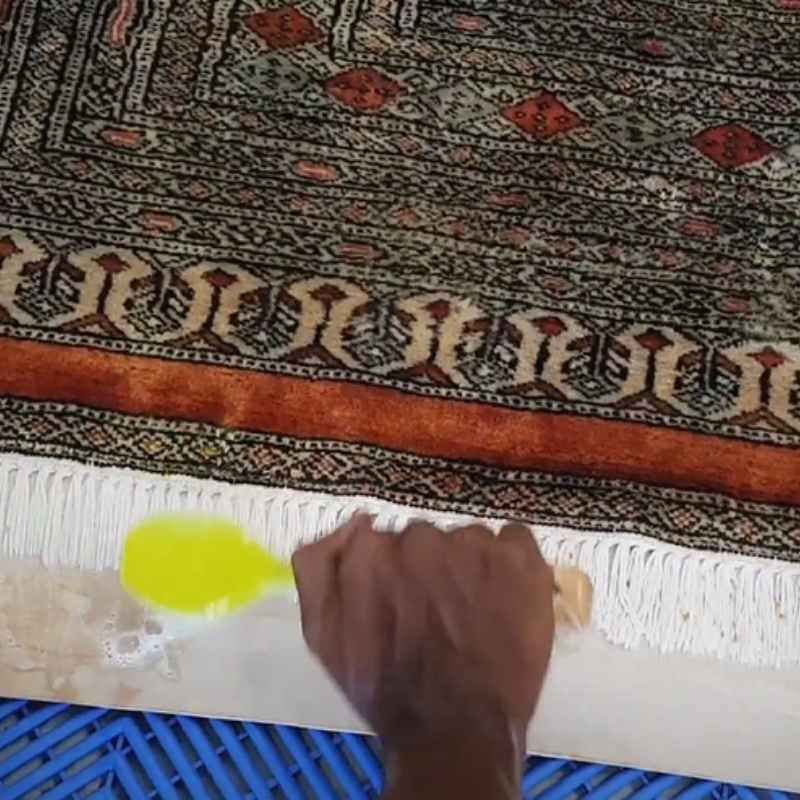 7 - Detailing: Fringes, Trimming, etc…
Using a reducing agent or whitener, fringes are stripped of any discoloration. The solution is applied, left to sit for a few minutes, and then rinsed away. Fringes are then vacuumed to a near dry condition and combed out.
8 - Protection
If approved by the customer, protection is applied to ward off future stains and to keep the rug looking its best for a longer time.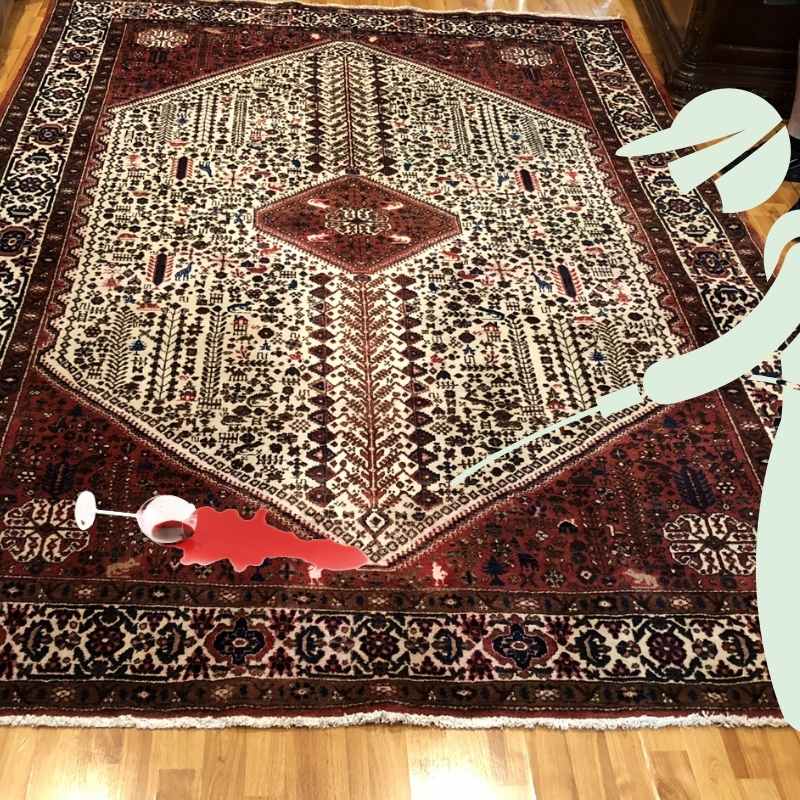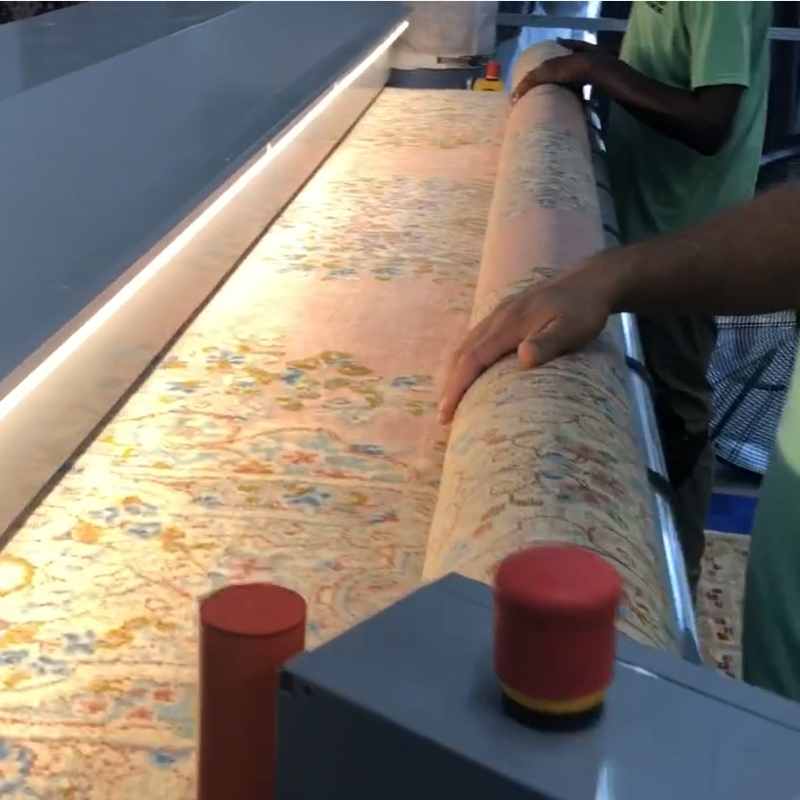 9 - Finisher (Setting the Pile), and vacuum

The rug is brushed to evenly raise the pile.
During this process, the rug is dusted again with a dry air tool. This ensures that any stray lint or loose grit that may still be clinging to the rug is blown away.
10 - Inspect, Pack, and Return
The rug is then re-inspected, checking how it has arrived and how it is being delivered.
After approval, the rug is packed in a plastic bag and the delivery is scheduled for drop off.

Very well kind, oriented people that performed in a well professional manner. My carpet looks brand new!! Highly recommend
Gaby Estrella-Matos
This team had done an incredible job! Our area rug looks better than when we bought it! Very pleased with their customer service too! Amazing results!

Natalie Ladzhun
Had a great experience using this company. Employees were welcoming and extremely helpful when reviewing the process. They really knew their rugs and what it would take to clean pet stains. Saved us time and money rather than replacing rugs all together!
Caroline Annesi